September 6, 2018 10:20 am
Leave your thoughts
I felt the need to share this story with you because I believe everyone needs to know just how important an outside space can be.
An elderly gentleman asked for some help with his small, town, back garden.  His main reason for tidying up the garden was to make it more saleable when he'd gone.
He had barely stepped foot outside the back door since his wife died, some 12 years before. She had been the one to tend the many roses and keep the shrubs and perennials in check. He had a gardener to keep the lawn (cunningly disguised as a dandelion patch) under control but otherwise the garden was neglected.
His domain was the front garden. This was a picture in the summer with billowing planters and a neat path and gravelled area.
The budget was tight so the design was kept simple and reused materials where possible.  All of the existing paving, which had become dangerously uneven, was to be carefully lifted and reused in a completely original way.
He enjoyed a glass of red and had a small table outside the patio doors which was as far as he ventured.  This was redesigned and made safe so that he could continue his small pleasure in safety.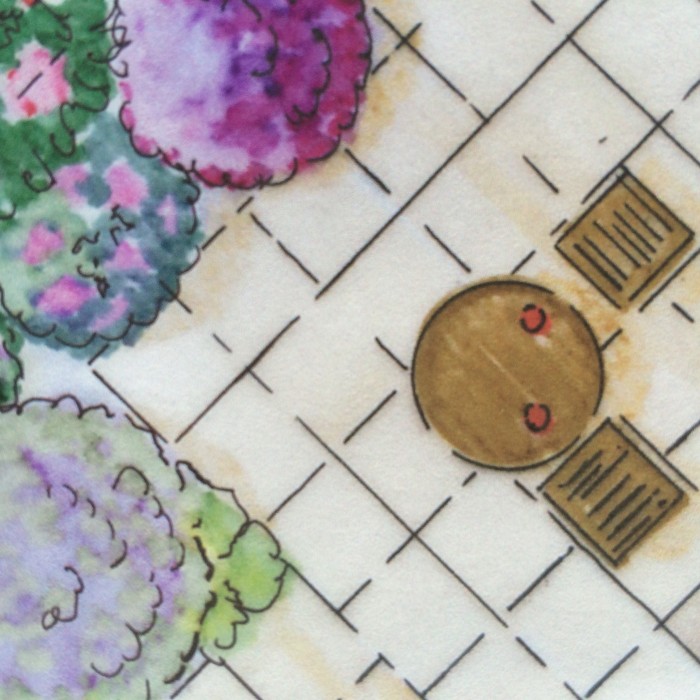 As soon as I showed him the drawings he smiled and his eyes brightened.  He said that he could already see himself walking to the other end of the garden and sitting with a drink.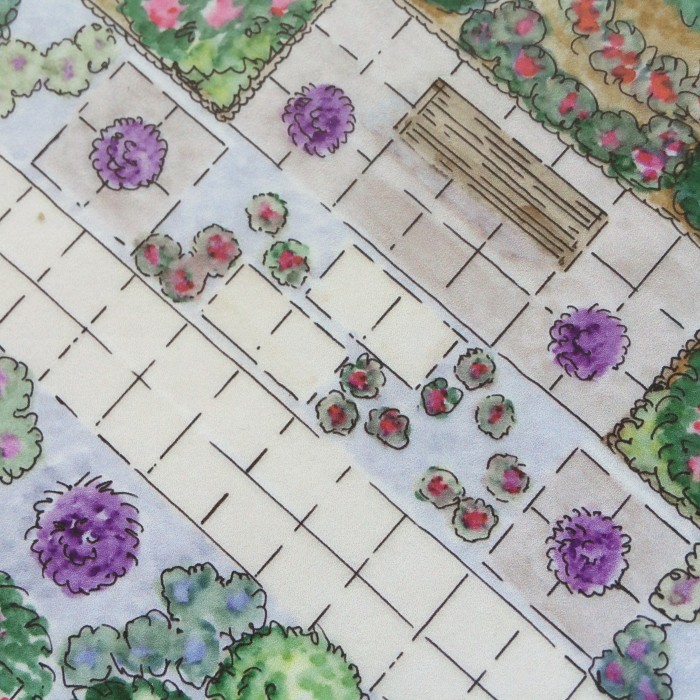 With some sensitive planning and restorative pruning, as many of the plants held sentimental value; the garden could now be given a complete makeover.
Now this gentleman can spend time walking to his bench at the other end of his small piece of paradise, sipping a drink and thinking fondly of his long departed loved one.
I managed to rekindle one gentleman's enthusiasm and help him to reconnect with his garden.
I really do think this is important.  If you agree, please share and spread the 'Garden Love'.
Thank you x