August 22, 2017 10:54 am
Leave your thoughts
Why use themes in the garden?
Having a theme for your garden helps the design to hang together, to create unity and harmony within the space. A theme can make your garden more interesting which in turn can even make it feel larger.
So what do I mean by themes in the garden?
Here are some examples of possible themes.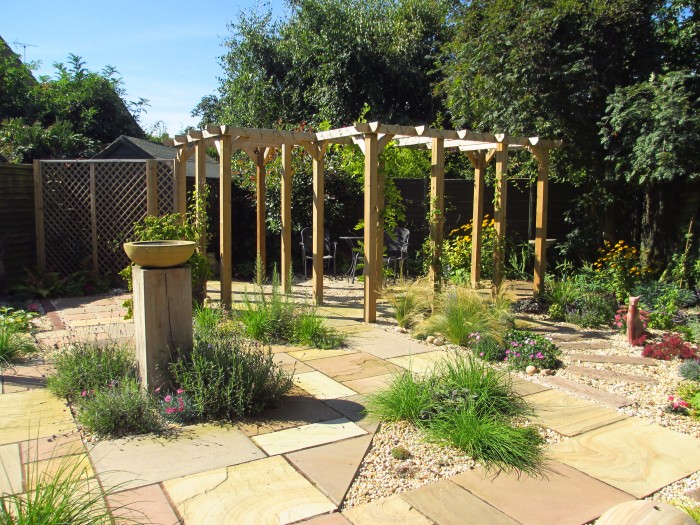 Perhaps a visit to another part of the world could inspire a Mediterranean or Japanese feel.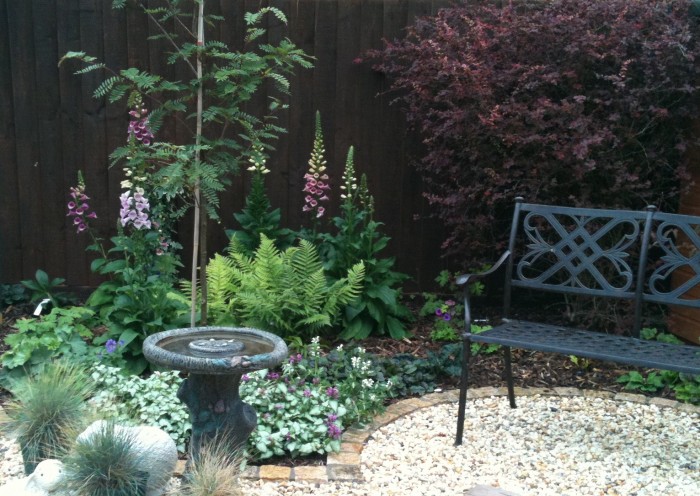 Themes could be dictated by the micro climates in your garden, cool shade would accommodate a Jungle or Woodland theme.

The possibilities are only limited by your imagination.
Be inspired by a trip to the Seaside or memories of your Grandma's Cottage Garden.
For more from this garden: https://www.creativegardendesign.co.uk/projects/cosy-compartments/
Colours can inspire a theme;
If you like Hot Colours you may want a Yellow, Red and Orange bed, this will give the effect of appearing closer to you.
For more from this garden;https://www.creativegardendesign.co.uk/projects/country-garden/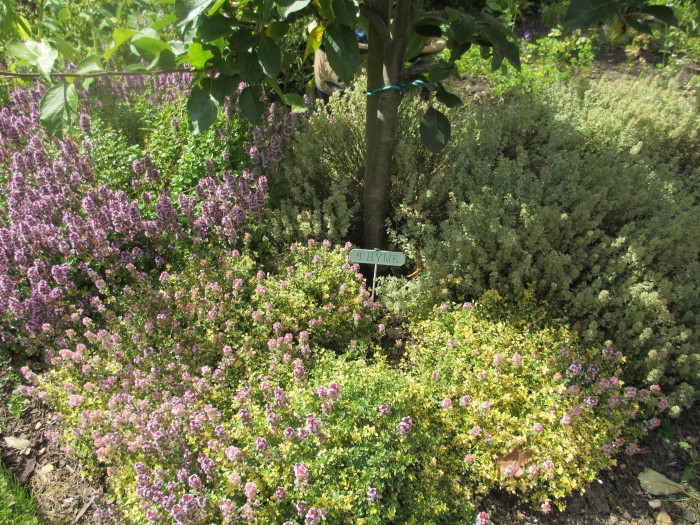 Perhaps you prefer the Subtly of Greens and White or the Delicacy of Pastel Shades with Blues which will make the border appear to recede.
For more from this garden; https://www.creativegardendesign.co.uk/projects/country-garden/
Decide on your theme, either for the entire garden or for each area of the garden and stick to it. Remove anything that does not fit and place it somewhere more appropriate.  Sometimes you have to be ruthless.  Don't let that beautiful orange Geum spoil your Pink and Purple colour scheme just because you like it.  It will stick out like a sore thumb!
Different themes for different areas will need a sense of continuity from one to the next.  Create this with either a material, plant or a colour.
Wildlife
Whatever your theme I would ask that you take Wildlife into account.  Try to provide them with access, nest sites, food and water.
These elements can be integrated into your chosen themes.
Nesting Sites:

Appropriate styled Hedges and stylised Bird Houses painted to match the woodwork of you house all help to tie it all together.
Feeding:
Bird feeders come in all shapes, sizes and colours so if you really want to pay attention to detail, even these can be themed to match your garden.  Themed planting can still provide food for the birds, bees and butterflies.
Water: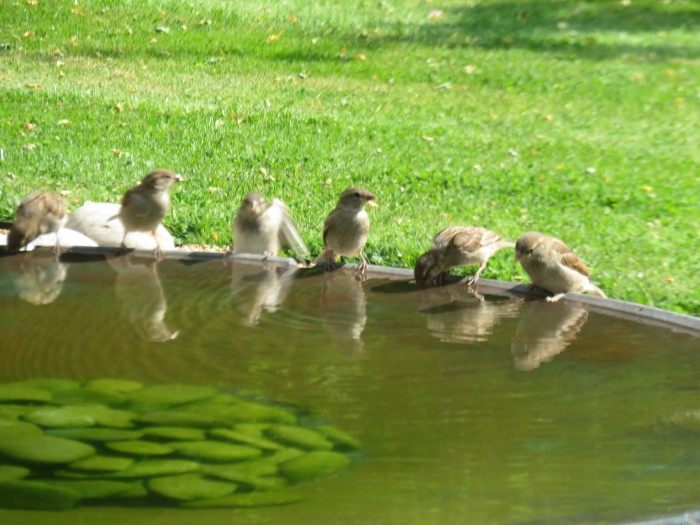 It only takes a little extra thought to choose a bird bath or pond for example that will suit your theme.   Do ensure that any ponds have a slope or beach to allow wildlife to drink and bathe safely.
In coming months I will share with you how to create some of these themes.
Please like, comment and share if you found this useful.
If you think I could help you with a one to one consultation, please get in touch:
07870 603953 or debbie@creativegardendesign.co.uk